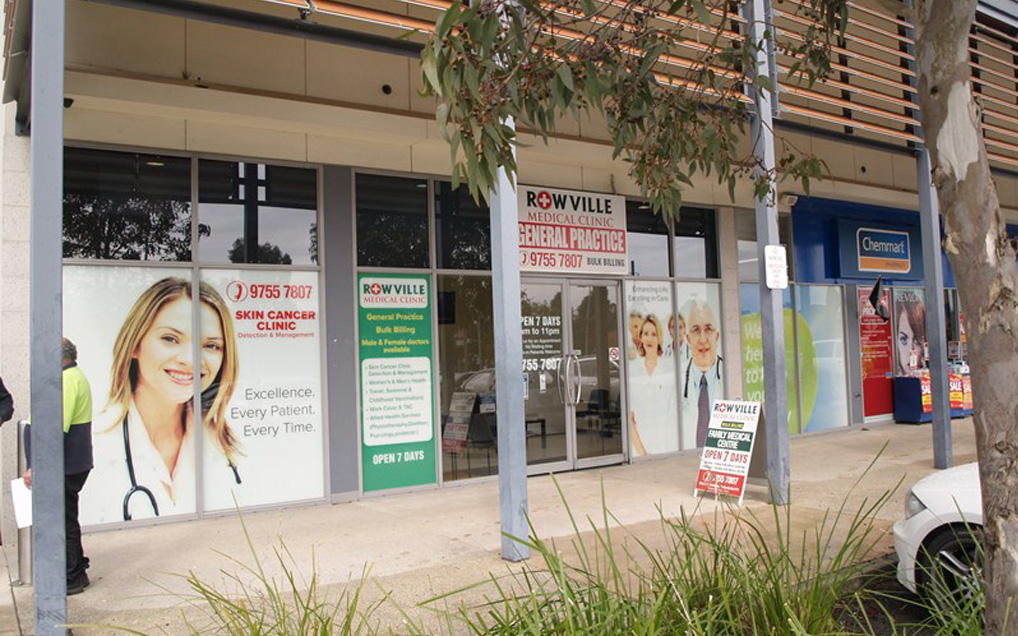 The Rowville Medical Clinic is conveniently located within the Health Hub of the Wellington Village Shopping Centre at 1100 Wellington Road, Rowville.
Rowville is located 27km south east of the Melbourne CBD and is governed by Knox City Council. Rowville has over 34 thousand residents and its name is derived from the early residents, the Row family, who had established a farm in the area in 1882.
OUR SERVICES
Solar Skin Cancer Screening (Bulk Billed)
Free Flu Vaccine (conditions apply)
Family Medicine
Womens Health
Travel Vaccinations
Children's Immunisation
On site Pathology Services
ROWVILLE MEDICAL CLINIC IS PART OF THE ALPHA HEALTHCARE GROUP
GENERAL PRACTITIONERS: Dr Kingsley Joseph MBBS, MD, FRACGP. Dr. Vanathy Varathan MBBS, MD (Dermatologist) FRACGP. Dr. Mihiri Karunanayaka MBBS. Dr Kashif Murtaza MBBS. Dr Varathan Shan MBBS. Dr Ali Soleimani MD, Dr. Parsa Motahare MD.